When it comes to healthcare, choosing the right hospital is crucial for quality treatment and care. In Mumbai, India's financial capital, there are several renowned hospitals known for their exceptional medical services. Whether you're a local resident or a medical tourist, understanding the healthcare landscape in Mumbai and identifying which hospital is best in Mumbai becomes paramount. In this article, we will explore a list of the best hospitals in Mumbai, India, focusing on their specialties and facilities to help you make informed decisions about your healthcare needs.
Healthcare in Mumbai
Mumbai, the bustling metropolis, not only serves as India's commercial hub but also boasts a robust healthcare system. The city is renowned for its state-of-the-art medical infrastructure and a wide range of healthcare services. Mumbai attracts patients from all over the world due to its world-class hospitals, expert doctors, and cutting-edge technology. The availability of high-quality healthcare facilities and a diverse pool of medical specialists makes Mumbai an ideal destination for healthcare seekers.
Top 5 Hospitals in Mumbai
Kokilaben Dhirubhai Ambani Hospital and Medical Research Institute
Kokilaben Dhirubhai Ambani Hospital & Medical Research Institute stands as one of the best hospitals in Mumbai, offering exceptional healthcare services. With its commitment to service and dedication to humanity, the hospital has earned prestigious accreditations, including Joint Commission International, National Accreditation Board for Hospitals & Healthcare, National Accreditation Board for Testing and Calibration Laboratories, and Cap Accreditation. Such recognition demonstrates the hospital's unmatched achievements in the medical field, making it a trusted institution for patients when looking at which hospital is best in Mumbai.
The hospital boasts an impressive range of departments and services, including Centers of Excellence, Clinical Departments, Support Groups, and Executive Health Checkups. Its team of dedicated doctors from various specialties ensures comprehensive care and expertise. Kokilaben Hospital has performed over 12,298 complex cancer surgeries, 410 robotic surgeries, and 211 liver transplants, highlighting its commitment to advanced medical procedures and treatments.This institution profile is ideal if you need to know which hospital is best in Mumbai.
To enhance accessibility, Kokilaben Dhirubhai Ambani Hospital offers online services, including online consultations, executive health checkups, and online bill payment. Patients and visitors can easily find doctors, make appointments, and take virtual tours of the hospital. The website also provides valuable health information through patient education materials, newsletters, and event announcements.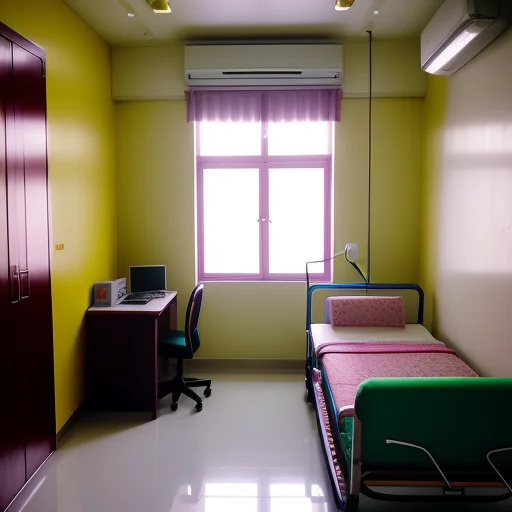 Lilavati Hospital and Research Centre
Lilavati Hospital & Research Centre, a premier multi-specialty tertiary care hospital in Mumbai, stands as one of the best hospitals in Mumbai, recognized globally for its commitment to medical excellence. With state-of-the-art facilities, a team of highly skilled medical experts, extensive research initiatives, educational programs, and charitable endeavors, Lilavati Hospital has built an unmatched reputation of trust among its patients, being an excellent option for those that are looking at.which hospital is best in Mumbai.
Since its modest beginnings in 1997 with 10 beds and 22 doctors, the hospital has grown exponentially, currently offering 323 beds, including one of the largest Intensive Care Units (ICUs) in the region. With 12 advanced operation theaters, over 300 consultants, and a dedicated workforce of nearly 1,800 employees, Lilavati Hospital is equipped to provide comprehensive healthcare services.
The hospital's commitment to patient care is evident in its high daily patient volume, attending to nearly 300 in-patients and 1,500 out-patients. Lilavati Hospital's convenient location allows easy accessibility from all parts of Mumbai, and its proximity to the airport ensures convenience for both domestic and international patients.
Lilavati Hospital & Research Centre is a beacon of medical excellence and a testament to the transformative power of healthcare. With its outstanding facilities, expert medical professionals, and compassionate approach, the hospital continues to deliver exceptional healthcare services, solidifying its position as one of the best hospitals in Mumbai.
Bombay Hospital and Medical Research Centre
Recognized as a leading healthcare institution in Mumbai, Bombay Hospital & Medical Research Centre is renowned for its unwavering commitment to delivering exceptional medical services. With a foundation rooted in charitable endeavors and a pursuit of excellence, the hospital places the utmost priority on the well-being of its patients.
Founded in 1952 through the generous philanthropy of Shri Rameshwardas Birla, Bombay Hospital was established with the noble objective of providing quality healthcare to individuals from all walks of life, regardless of their financial means. Over the years, it has evolved into a fully accredited institution, holding the distinction of offering an extensive range of specialized services across various medical disciplines.
Equipped with state-of-the-art facilities and a team of highly skilled doctors, Bombay Hospital is well-prepared to provide care that meets international standards. Housing 750 beds spread across four buildings, the hospital boasts the largest private sector setup in the region. Its 25 advanced operation theaters and cutting-edge technology ensure the delivery of top-notch medical interventions.
In addition to its clinical services, Bombay Hospital takes pride in its academic programs, offering post-graduation courses in both broad and super specialties. The hospital also hosts a college of nursing affiliated with the esteemed Maharashtra University of Health Sciences. Moreover, Bombay Hospital emphasizes the significance of preventive healthcare, offering comprehensive health packages tailored to cater to individual needs.
Strategically located in the heart of Mumbai, the hospital enjoys easy accessibility and serves a diverse patient population, including both national and international individuals. With a team comprising 240 experienced consultants and 700 qualified nurses, Bombay Hospital is dedicated to providing personalized care within a compassionate environment.
Remaining at the forefront of healthcare, Bombay Hospital upholds its vision of excellence and unwavering dedication to patient well-being. By combining cutting-edge technology, a highly skilled workforce, and a patient-centric approach, it continues to be regarded as one of the finest hospitals in Mumbai.
Breach Candy Hospital
Breach Candy Hospital Trust, located in Mumbai, is renowned as one of the best hospitals in Mumbai, known for its commitment to providing exceptional healthcare services. With a rich history spanning over 75 years, the hospital has established itself as a trusted leader in delivering high-quality healthcare.
The hospital boasts a team of experienced specialist doctors who are highly qualified and bring a wealth of clinical experience. They are meticulously handpicked to ensure the best care for patients. Alongside the doctors, the hospital takes pride in its excellent nursing care. Over the years, the dedicated Breach Candy nurses have consistently delivered top-notch service, aligning with the hospital's vision, mission, and values.
Breach Candy Hospital offers a wide range of clinical specialties and departments, catering to diverse medical needs. For individuals seeking exceptional healthcare services, this healthcare institution is a trusted destination. With its experienced doctors, excellent nursing care, patient-centric approach, and friendly ambience, the hospital continues to be a beacon of hope and healing for patients in Mumbai.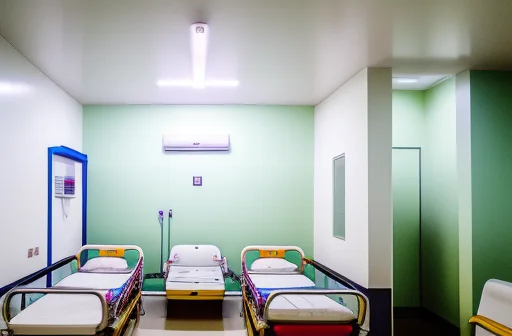 Jaslok Hospital and Research Centre
Jaslok Hospital is renowned for its exceptional healthcare services and personalized care. With a skilled medical team, advanced facilities, and a patient-centric approach, Jaslok Hospital stands out among the best hospitals in Mumbai.
Patients at Jaslok Hospital receive personalized attention and praise the warm and efficient care provided by the dedicated staff. The hospital boasts experienced doctors, specialists, and nurses who utilize cutting-edge technology to deliver accurate diagnoses and effective treatments.
One unique aspect of Jaslok Hospital is its meticulous focus on dietary needs, ensuring high-quality meals for patients. The comforting environment and compassionate approach of the staff create a sense of trust and security.
Accredited with ISO certifications, Jaslok Hospital maintains international standards in quality management, environmental management, and occupational health and safety.
For exceptional healthcare in Mumbai, choose Jaslok Hospital. Contact +91-22-4017-3333 or online@jaslokhospital.net to learn more and schedule an appointment.
Choosing the Right Hospital for Your Needs
Mumbai's healthcare landscape offers a multitude of options for those seeking quality medical care. From top-tier hospitals specializing in various disciplines to hospitals focusing on specific treatments, the city provides a comprehensive range of healthcare services.
By considering factors such as accreditation, infrastructure, medical expertise, and patient reviews, you can make an informed decision when selecting the best hospitals in Mumbai for your healthcare needs. Remember, choosing the right hospital plays a vital role in ensuring the best possible outcomes and a positive healthcare experience.
Explore Mumbai's Best Hospitals with Simplirad!
Discover the top 5 hospitals in Mumbai and make informed decisions about your healthcare needs. Visit the Simplirad homepage now and explore our solutions for seamless healthcare management. From PACS to RIS and Hospital Information Systems, we empower hospitals to deliver the highest level of care and teleradiology services.